A point of sale (POS) software plays a key role in the efficient operation of retail. However, it can be challenging to understand the variety of available programs and find the one you can use specifically for your business. In our blog, we explained the advantages of the systems, key features, different types, and how to choose POS systems for different business areas. In this article, we will consider the difference in POS for small businesses and answer the question of what is the best POS system for retail stores and small restaurants
What is a PoS system?
POS system (point-of-sale) is designed to track sales, inventory, customer information, and more. More advanced systems also support purchasing, manage staff and commissions, and control prices for multiple stores from a single center. All this allows you to automate and increase the speed of the cash register.
The main advantages of the system:
Compactness
Ensuring work with all possible systems;
Profitability - purchasing all devices separately will be much more expensive than buying a POS system;
Interchangeability - if any of the devices connected to the system breaks down, it can be easily replaced with a new one.
At the basic level, POS systems for small businesses include equipment for credit card payments and a system that sends funds to your bank account. Small business POS systems can include software to help manage and grow your entire business. For example, detailed sales reports and analytics, marketing tools and customer relationship management, loyalty programs, etc.
POS equipment includes all devices used at the checkout and integrated with the software, like computer or touch terminal, label printer, barcode scanner, money box, fiscal printer, etc.
Over time, POS systems have become more sophisticated and valuable for business. Today, their functionality goes far beyond basic operations. In addition to sales accounting and improving the payment process for goods, modern POS systems have several additional features that help optimize the operation of cash registers and retail accounting. They include control of residues, procurement management, the launch of promotions, development of discount programs, personnel control, analytics, and remote control.
What Hardware is Needed for POS Systems?
POS systems are one of the most complex software systems due to the features required by various end-users. Many POS systems are software that includes sales modules, inventory, supplier orders, customer loyalty, and reporting modules. It includes purchase orders, stock transfers, issuing quotes, creating barcodes, or bookkeeping.
One must understand the principles of choice to choose the most suitable version of the POS system for a specific business. First of all, you need to evaluate the POS hardware essentials. They include:
POS machine, cash register, computer, or tablet



The POS machine contains the computer that runs your POS system software.
The purpose of this hardware is to keep records of the sale transaction and print receipts. You can use more complicated POS machines or computers with software like StoreHub, which allows you to manage the inventory, staff, and customers in one system.
Advantages of installing and using a POS machine are:
- Full functionality and self-sufficiency of the device. No need to use a PC
- Autonomy
- The list of products is stored in the device's memory and can be changed manually
- Small dimensions and weight are convenient for couriers or outbound trade
- Simplicity in work
Cash register



Many businesses still need the ability to manage cash, not just credit cards. Some POS systems are equipped with packages that include cash boxes. They are usually easily connected to the tablet via a USB cable or wirelessly.
You'll need a cash register to enter a specific operation into its memory and issue a purchase document to the buyer. It can be the sale of goods or services or the return of funds to the buyer. It means you shouldn't make any non-commercial transactions like salary payments using the cash register.
Business owners who have the right not to use a cash register must still provide the buyer with a check, invoice, or other document certifying the purchase, in paper or electronic form, upon his request.
Customer display or POS monitor



A POS monitor is a secure device with a display for textual and graphical information. It is an integral part of the POS system designed to automate trading processes. It is used in points of sale of various sizes. You can find models equipped with a touch screen to ensure comfortable interaction with customers or a monoblock that doesn't require integration with a PC.
There are three types of monitors:
- CRT (cathode ray tube)
- Liquid crystal (as well as LCD with touch control mode)
- Touch screen
The first ones are gradually going to the past. The CRT has been replaced by a liquid crystal display, which looks more respectable, consumes less electricity, and takes up less space in the checkout area. Thanks to the development of touch technologies, cashiers can work with comfortable ergonomic and multifunctional monitors that allow them to enter data directly on the screen.
Barcode scanner



Barcode scanner is the equipment that is often used for automation of retail, as well as warehouse or production. Since the barcode was invented, the primary purpose of the scanner was to read and transmit to the computer or terminal the information encrypted in the barcode.
There are several types of barcode scanners:
Handheld 2D scanners (Imager) - a modern type of scanner for reading codes of different quality, including from phone screens
Embedded scanners ( bio-optical) - for placement at the workplace of a cashier, for high-speed customer service.
Desktop-handheld multiplane scanners, hybrid barcode scanners for small points of sale.
A 2D scanner with Imager technology is required to read QR codes and other types of 2D codes. To read a barcode from a mobile phone screen, you will need a 2D Imager barcode scanner and some models of 1D Imager scanners.
Receipt printer



A receipt printer is a device designed to print receipts, labels, forms of strict accountability, and other documents. The user can set templates for printing in the program. The device is synchronized with a PC or POS system via Bluetooth or Wi-Fi.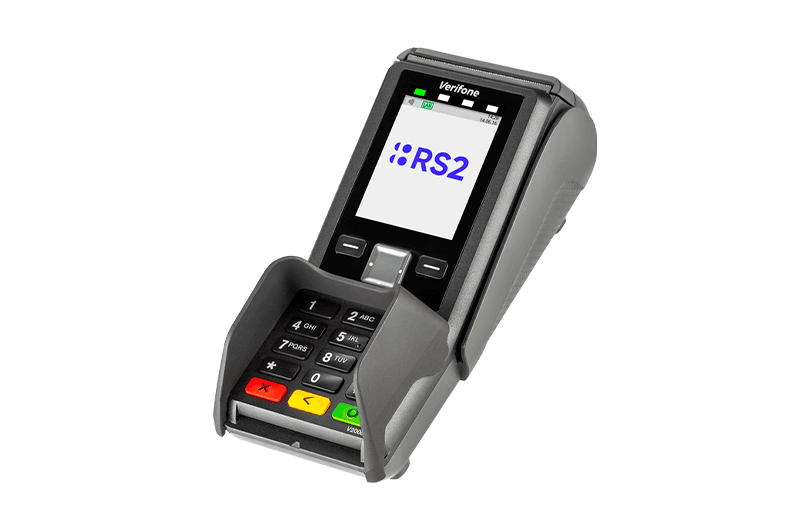 Stationary models are installed in the cash area and on the desktop in the office. The desktop device can weigh from 2-3 kg. Stationary models are designed to work in intensive mode. They connect to the PC and POS system via USB cable. Some models have Bluetooth and Wi-Fi interfaces.


Mobile models are convenient to carry around the warehouse or retail production shop. The mass of the device is 500 grams. The device usually withstands drops from a height of up to 150 cm.
Going Mobile: How to Turn your iPad into Selling Device
Every day, we use tablets for different purposes. It can become a customer service tool, digital signage, or a presentation device, and now you can use it as a cash register and POS system. The mobile Point of sale system is a portable device equipped with technology that allows it to work as a standard POS system. For example, a mobile POS system can be a cash register or card reader in a transaction. The device is usually wireless and portable, such as a smartphone or tablet. The tablet as a POS system is best suited for restaurants, cafes, and hotel industries.
Turning your device into a mobile POS system depends on your chosen system. In some cases, you plug an optional card reader into your iPad. Others require you to connect your device to a POS hub to start accepting payments. You will need to download the mobile POS app to pair it with the equipment.
The tablet apps come in many formats and features, offering many options to consider. When evaluating POS applications, keep your business needs in mind. The advantages of tablets include:
Low cost of the device
Ability to mobile access unique features of your enterprise platform, such as inventory, style selection, web links, or product demo
Extended memory capacity and battery life
Advanced screen functions for outdoor environments, such as exhibitions, fairs, festivals, etc.
Credit card reader
You can choose from a wide range of readers to suit your needs, from basic magnetic stripe card readers to those that accept both chip and reader cards. RabbitPeepers can provide mobile solutions that can easily integrate with multiple POS systems.
Most universal readers are small in size. They are lightweight and plug into your device's or USB port. More high-quality credit card devices may offer NFC and EMV functions that allow mobile payments with Google Pay, Samsung Pay, Apple Pay, and other systems.
One significant advantage of using a tablet as a POS system is the ability to email receipts to your customers. However, some companies prefer to be able to print receipts. Some vendors have printers included in their hardware packages, while others are compatible with third-party printers.
Differences in PoS for Small Business
Choosing POS for a small business, first of all, you need to consider such ​​important factors:
Initial setup cost and time
Payment processing costs (for example, a percentage of sale and charge per transaction)
Accept of chips and PIN cards
Additional monthly processing fees
Equipment costs
POS software fees
PCI compliance and integration with other systems
Mobility level
Accept of NFC payments like Apple Pay or contactless cards
POS software features (for example, customer loyalty program)
Let's see the main differences of POS features you need to consider depending on the small business you choose.
| Type of business | POS features to choose |
| --- | --- |
| Retail business | Inventory management |
| | Bar code scanner |
| | Receipt printer |
| | Email marketing software |
| Cafes and restaurants | Ability to split tickets |
| | Ability to keep open tickets for customers |
| | Ability to easily reconcile cash sales |
| | Ability to keep track of pay-outs |
| | Built-in tipping |
| | Easy synchronization with third-party apps |
| Personal Care business | Integration with social media accounts |
| | Ability to accept or decline appointments automatically |
| | Management of staff and inventory |
| Contractors or home repair business | Ability to easily take secure credit card payments |
| | Contactless reader |
| | Integrated invoices software |
POS systems are not just a tool for processing payments. They are becoming a center connecting all the software tools of your small business, from planning and payroll to accounting and inventory management. Modern cloud POS systems either include all these tools in an all-in-one system or provide the ability to connect to other software applications to create a comprehensive software solution.
What is Important in Point of Sale for a Small Restaurant
Sale and small restaurant POS equipment differ from POS systems for retail stores only in the functions of the cash register program. When choosing a device, such criteria as the screen size and the availability of interfaces for wireless connection of PIN-pad, the ability to print large checks with detailed information about the establishment, and a logo. Most models of POS systems for cafes and restaurants have a monoblock model ("all in one"). And you can manage the system not through the keyboard but the touch screen.
For sales and small restaurants, you will need special software that can perform the following functions:
form order and postpone it until the full payment;
take into account the planned and actual cost of ingredients;
write off products according to calculation cards;
take into account modifiers;
work with gifts, bonuses, and discounts;
print a preliminary check;
generate checks with a logo, address, and phone number for delivery.
For large restaurants with an active flow of guests, it's recommended to use large monoblock monitors. Mobile terminals are suitable for cafes, bars, and street sales points.
What is the best POS system for Retail Stores?
Before choosing the components of a POS system for a small store, you should consider the area of your business. For example, a POS complex for a supermarket will differ from POS equipment for a clothing store, where the number of customers during the day is less. Therefore, you should first list the characteristic features of the business sector, considering that there are no identical enterprises and identical retail stores.
The POS system for a retail store should include:
– A specialized compact system unit with connections to peripheral devices. Its productivity depends on properly selected equipment and initial technical characteristics.
– Fiscal registration. All information about payment transactions is recorded and stored in the fiscal memory.
– Scanners that identify goods by barcodes with CCD, laser, or imager scanners. They allow increasing the speed of customer service.
– Reader for recognizing codes from magnetic stripes and chips of bank and other cards (card reader). Among its other functions is the identification of the cashier.
– Cashier monitor or POS monitor. When connecting a touch monitor, there is no need to buy a mouse or keyboard.
– The display shows the information for the customers, where they can see the price of each product per unit, the final cost of the purchase, the percentage, and the amount of the discount on the check.
– A printer that prints not only checks but also barcodes, as well as company logos.
You should decide the location of your retail store, the product or services you plan to offer, the number of trading operations per day/week/month, use of cash or credit cards, and use of accounting programs for work.
Conclusion
Choosing a POS system for a specific business depends on several important criteria. The POS terminal is independent equipment and is not included in a single POS system. Therefore, before making a choice, it is necessary to analyze the situation well and consider the pros and cons you get from purchasing and installing cash registers.
To make the right choice of POS system, follow these rules:
Understand your needs. What functions of this system do your company need?
Analyze the current POS system. If you want to replace it, there are probably some reasons for this. After conducting such a simple analysis, you can apply all the answers to find the optimal solution. For example, if your POS system is not accepting gift cards, you will look for one that can.
Talk to your employees. Be sure to get the opinion of people who will directly work with this system.
Pay attention to the hardware and software you choose. For many companies, equipment replacement is an expensive investment. Perhaps it is better to pay attention to modern solutions that will work effectively with your equipment.
It is also essential to ensure that your POS system can function effectively with other necessary devices - printers, terminals, barcode scanners, etc.
Define the plans for your company. You may be delighted with the current POS system, but if you plan to expand your business, you will need the appropriate equipment with advanced functionality. For example, if you plan to open multiple stores, you need to be sure that your existing POS system supports the ability to manage multiple outlets at once.
Specify your budget.
Your POS system should help your company grow and develop. Modern systems can not only accept payments and issue checks but also provide your company with data that can help you make the right decisions and achieve better results.
Considering what point of sale system to choose is one of the most critical technology decisions for small businesses. So take the time to clarify your requirements and consult a trusted source when researching vendors to see how your system performs.
If you feel interested to know more about POS systems, let's talk and see how we can grow your business together and provide you with POS solutions specifically for your business needs.