The idea
It is a service for interior designers to share their portfolio and find new clients. From the other point of view, it's a service to get inspired by beautiful interiors.
It dictates the main piece of functionality - user-generated content.
Firebase was chosen as a platform and showed itself as a perfect solution for such requirements.
Additionally, Contentful is used as a SAAS content management solution. Custom Elastic service for full-text search and data-pipe service to pull data from Firebase and Contentful were implemented.
Most of code is JavaScript + React.
Authentication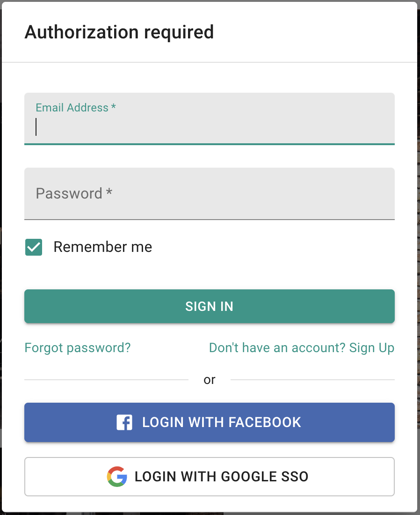 Firebase provides rich built-in functionality for authentication. Email, Google SSO and Facebook strategies were the requirements.
Role-based authorization to provide moderator and administrator functionality was also implemented extending Firebase built-in tools.
Internationalization
The project currently supports two languages: English and Russian. Localization is supported by design and implemented for three types of data: UI labels, Contentful, Search.
Social network integrations
First of all - users can sign up via Google and Facebook accounts.
For all kinds of sharing Open Graph is implemented. It required us to introduce simple Server Side Rendering for them via Firebase cloud functions.
Content catalog
The main part of the functionality is the content catalog. It's built upon Firebase Cloud Firestore. The average time of content catalog page request up to 100ms.
The catalog has various filters, and map presentations with the ability to search within a bounded box. For the map service MapBox was the best option.
User area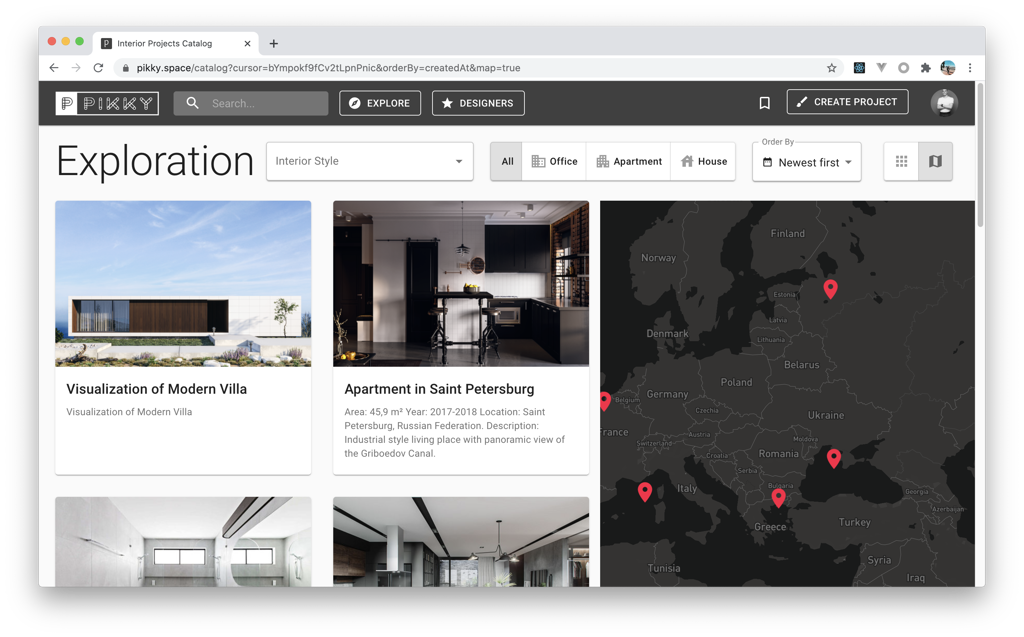 Service provides a solid set of user area functionality.
It includes:
Registration, authentication, password reset
Email validation
Account merging with social profiles
Bookmarks
User ratings
Account deletion
User content generation tools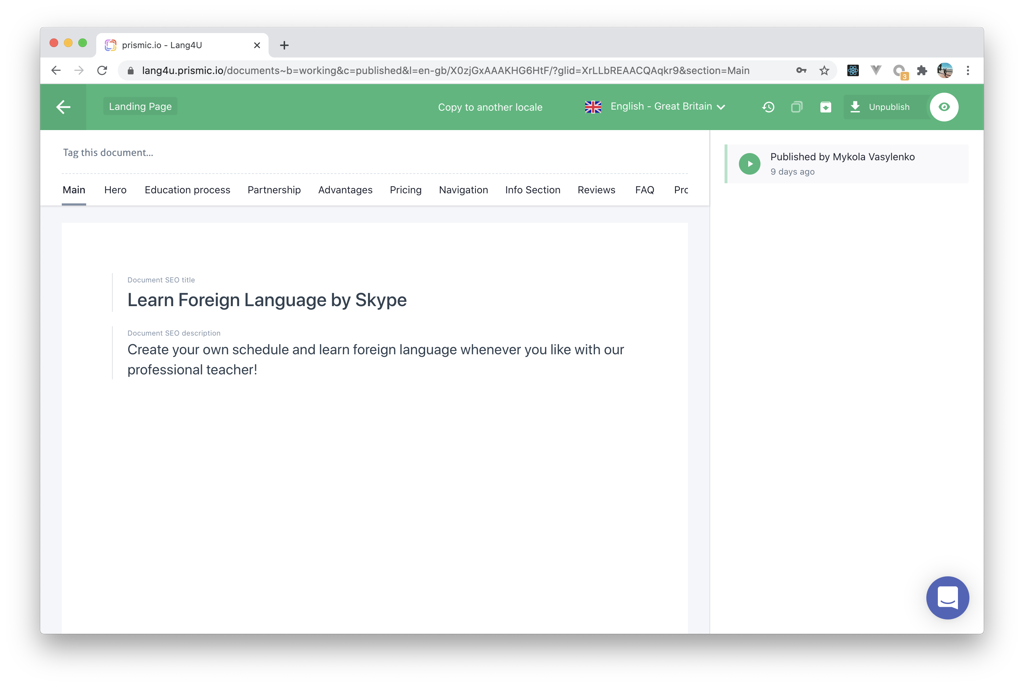 Every user is encouraged to publish generated content. They may attach Designer Profile to their account and publish new projects. Once the project passed moderation, a user profile is being processed in designer ratings.
Multi-step Create project page is implemented. It uses special custom micro-service to provide with project's address.
Search
A complex multilingual Elastic-based search solution is implemented for the project. It provides search for the different types of content with the search suggestions.
Data-pipe updates the search index almost immediately after the content update. It also uses data from location microservice and from Contentful to provide synonyms support.
Performance
Thankful to the architecture decisions, service is highly scalable and blazing fast. Avg response time is 50-100ms. It's mostly independent on load.
Cost and maintenance
Within the predicted service load infrastructure cost is going to be extremely low. The service utilizes the power of Firebase, Contentful, MapBox, and several its own micro-services with a minimal budget.
Once the load grows, infrastructure costs will increase as well, but it still will be reasonable to use all these services due to their functionality and stability.
The cost of development and time to MVP on production was dramatically decreased because of serverless architecture.